All tiny health kits can be purchased through our nutritional practitioner at Cima Health. Scroll down to book your free discovery call today!
Ages: 0-6
Free from Corn syrup
Contains no GMOs, corn syrup or artificial flavours
Can be consumed from Birth to six months of age.
Hipp German PRE Organic Combiotik formula from birth is a nutrient-dense organic formula that can be given to infants from birth. 
Along with a long list of other vital minerals, this pure recipe is enhanced with iron in addition to containing vitamins A, B, C, and D. For better digestion, probiotics and prebiotics that closely resemble the natural bacteria found in breast milk have been added. This organic formula also contains natural omega-3 and omega-6 DHA and ARA, supporting healthy eye and brain development during your baby's most crucial developmental months.
Product benefits:

Hipp PRE BIO Combiotik® 600g
Important dietary fibers (GOS *) on the model of nature.
Obtained from lactose - * galactooligosaccharides
Long-chain, polyunsaturated omega 3 & 6 fatty acids (LCP), as contained in breast milk. (They are particularly important in the first months of life because babies at this age cannot produce enough LCPs by themselves).
Hipp milk formulas:

More strictly controlled as prescribed by law.
All Hipp milk formulas are rigorously tested. Hipp chooses raw materials significantly beyond the strict requirements of the law to ensure maximum security for you and your baby.
*contains lactose
Ingredients:
Skimmed Milk, Whey Product, Vegetable Oils (Palm Oil, Rapeseed Oil, Sunflower Oil), Lactose, Galactooligosaccharides from Lactose, Fish Oil, Potassium Chloride, M. alpina-oil, Choline, Sodium Citrates, L-Phenylalanine, Calcium Orthophosphates, Sodium selenite, Zinc Sulfate, Calcium carbonate, Magnesium sulfates, L-Tryptophan, L-Histidine, Iron Sulfate, potassium iodate, Lactic Acid Stabilizer, Vitamin C, Natural Lactic Acid Culture (Limosilactobacillus fermentum hereditum), Vitamin E, Niacin, Pantothenic Acid, Manganese Sulfate, Copper Sulfate, Vitamin A, Vitamin B1, Vitamin B6, Metafolin (Calcium-L-methylfolat), Vitamin K, Vitamin D, Biotin, Vitamin B12.
Contains:
Fish and fish products
Milk and milk products (including lactose) Country of origin: Germany cooling (<25 °), dry place
Share
View full details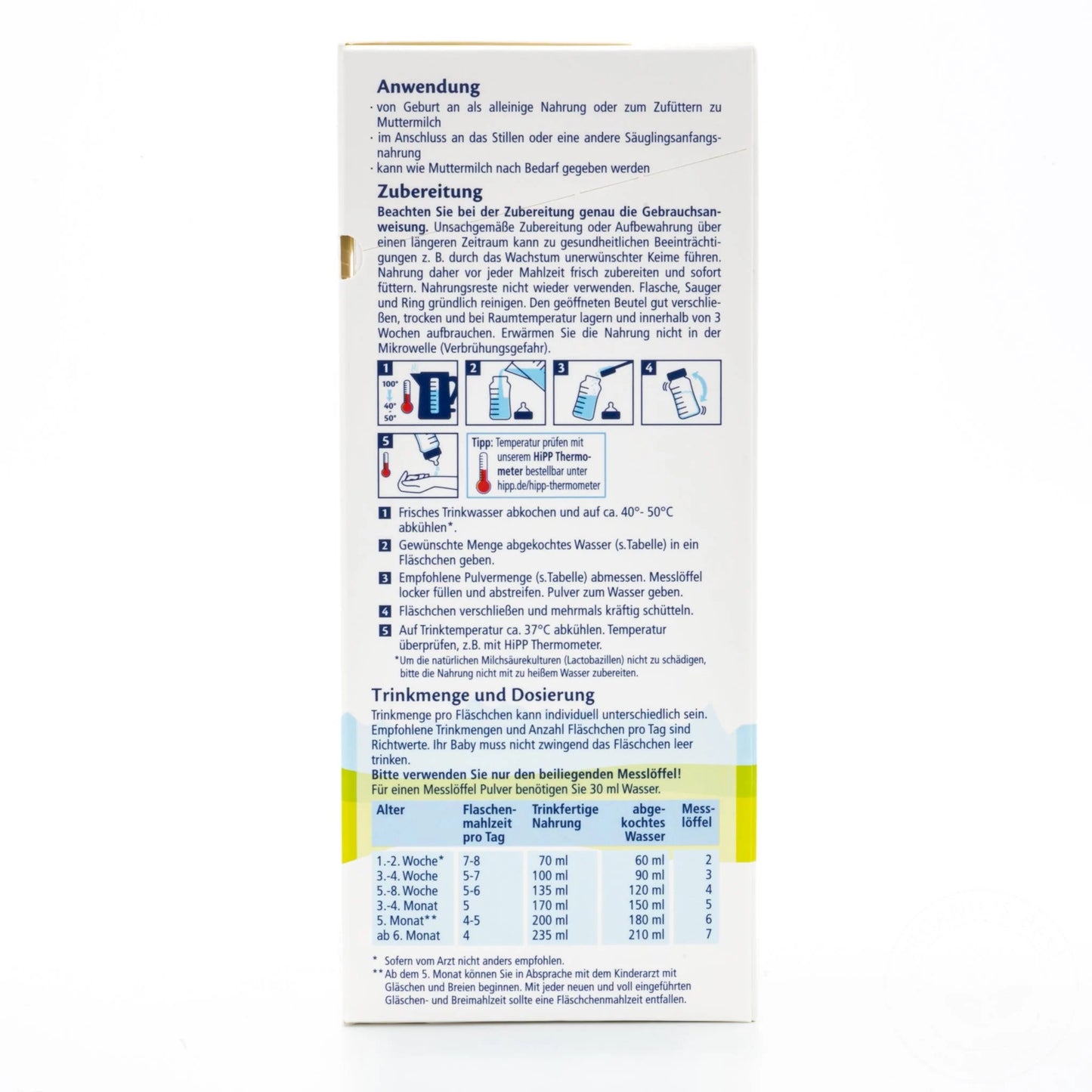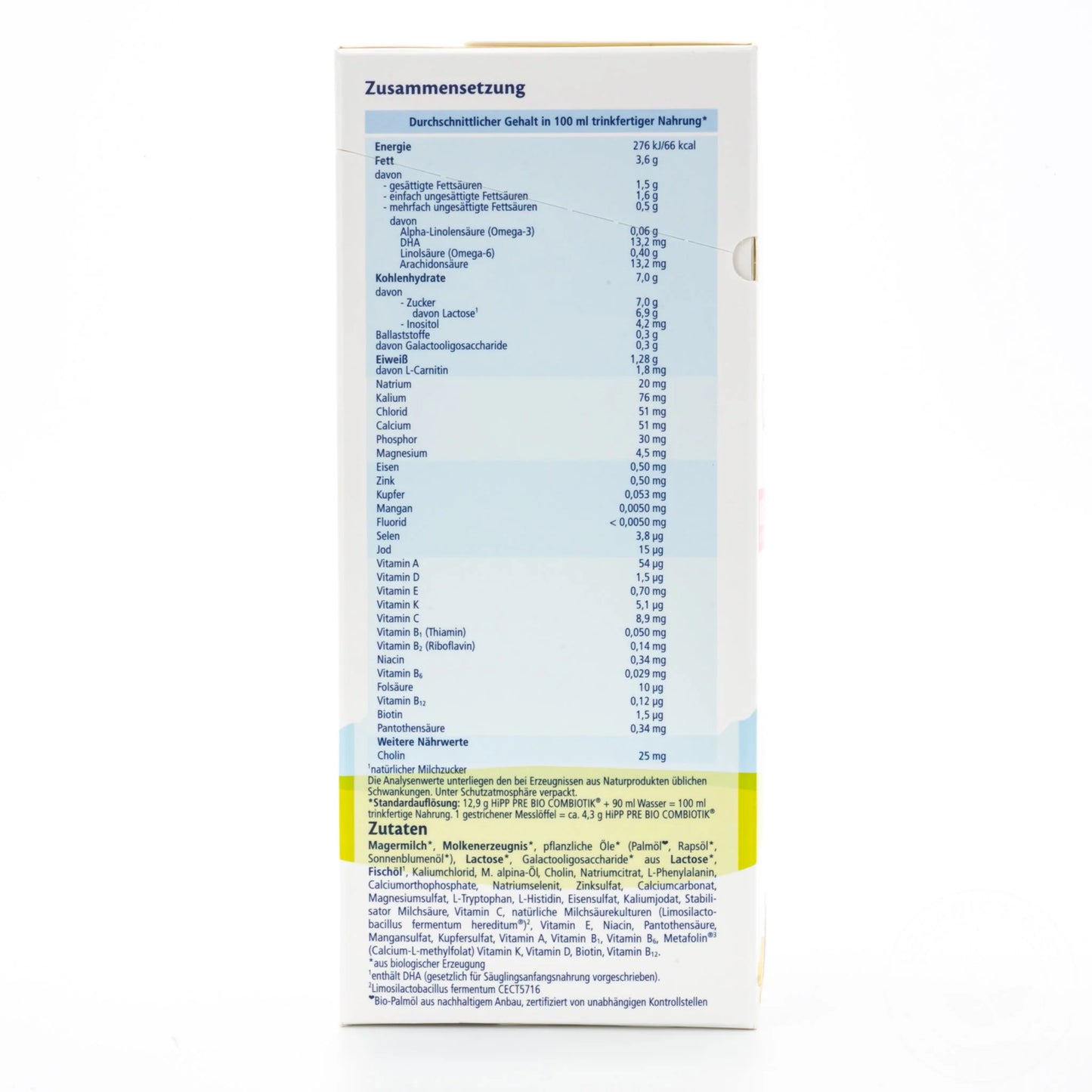 Book your free discovery call now with Cima Health